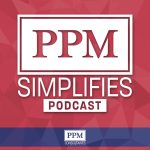 In this episode Todd Perry chats with Rick Plummer about how facilities deal with Environmental Compliance and the benefits and challenges that come with that. Rick is a principal engineer at PPM and has nearly 30 years of experience in Environmental Consulting. He currently works with and supervises engineers, geologists, and computer programmers involved in more than 200 private and government projects.
Key Topics and Take-aways
The different types of regulations facilities face
The different types of monitoring systems
How facilities can lower emission factors
Why facilities need to keep their equipment in working order
Compliance Assurance Monitoring (CAM) Plans
Links and Resources:
CAM Plans Guide via EPA
Connect with Todd Perry on LinkedIn
Connect with Rick Plummer on LinkedIn 
PPM Co.