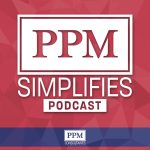 Trey Hess joins Todd Perry to discuss brownfield re-development and the new Phase I ESA Standard. Trey is the Director of Brownfields and Economic Development at PPM, and is retired from the Mississippi Department of Environmental Quality and is an expert in all things Brownfields. At PPM, he emphasizes the importance of finding long-term solutions to the environmental challenges facing communities, and challenges businesses and communities to look past the short-term bottom-line to evaluate the full life-cycle cost.
On this episode, he provides the perspective of a former regulator.
Key Topics and Takeaways
Last year, the EPA did their eight year review on ASTM standards and implemented a new standard in 2021
Trey provides information on the new Phase I ESA Standard and identifies what matters in re-developing brownfield sites.
He discusses new terminologies like REC and HREC and why those are important.
Trey describes a useful flow chart that can help you understand the new Phase I ESA Standard.
Links and Resources