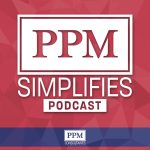 Karen Brignac joins the podcast to chat with Todd about National Ambient Air Quality Standards, or NAAQS. Karen is the Environmental Compliance Manager at PPM and brings some 40 years of experience and has worked in all areas of environmental compliance and permitting.
Key Topics and Takeaways
NAAQS are ambient air quality standards established by EPA for pollutants which have been found to reasonable be anticipated to endanger public health or welfare.  This is called an endangerment finding  They are concentration based standards.
There are currently NAAQS for 6 pollutants : SO2, CO, PM, NO2, ozone, and lead.
Links and Resources