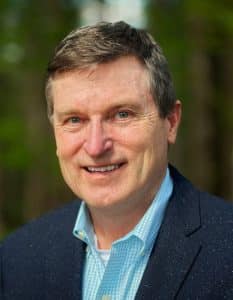 Contributed by Mike McCown, Principal, PPM Consultants
The risks and complexities associated with real estate development are legend. Site selection, zoning, market analysis, infrastructure, engineering and architectural challenges, funding… the list goes on and on. Savvy developers are proficient at rooting out financial incentives to strengthen the "capital stack," but time after time we see one incentive that is routinely missed: brownfield assessment grant services.
Since the late 1990s, the EPA has provided brownfield assessment grants to communities across the nation that fund a myriad of environmental and planning studies associated with real estate development projects. Grant recipients may include municipalities, counties, planning commissions, economic development associations, and non-profits, among others. The brownfield grant program has received wide support from both sides of the political aisle because it tends to pay for itself through job creation and widening the tax base. The passage of the Bipartisan Infrastructure Law (BIL) bill increased the funding to over $1.5B, so the money is flowing, and with it, services are growing. Communities and non-profits must compete for the funding every year, and provide a few seed projects in the grant application to prove there is a need for the services and studies offered through the grant. However, once awarded certain redevelopment studies can be generated by the grant recipient for both public and private sector projects, even if that project was not listed in the grant application.
Many communities don't do the best job of advertising the availability of these services, or there are misunderstandings on what kinds of services that can be offered, especially related to the term "brownfields." While traditional brownfield sites (abandoned manufacturing facilities, textile mills, chemical plants, gas stations, dry cleaners, etc.) may have actual environmental issues linked to past usage, you may not know if environmental risks are present or if the site qualifies for no-cost assessment services until some level of environmental due diligence is conducted. This typically begins with a Phase I Environmental Site Assessment (ESA), and a brownfield assessment grant can be used to provide a no-cost assessment on a wide variety of public or privately owned properties. Phase I ESAs may reveal a host of potential environmental concerns, such as potential soil and groundwater impact, asbestos, lead-based paint, etc., and the entity that has won a brownfield grant can potentially provide these studies for redevelopment projects that you may be involved in. All you have to do is contact the grant recipient and ask if your project is eligible to receive the no-cost services. If they say yes, they will put you in touch with the environmental consulting firm they have contracted to perform the work to get it scheduled. There is no contract to sign, as the grant recipient will pay the firm directly, and you can be named as a user of the report. It is as simple as that.
There is other good news. In recent years, the EPA expanded how brownfield assessment grant funds can be used. Need a brownfield site reuse/market study to see what the site could become? An infrastructure evaluation or community health assessment? How about a cleanup and revitalization plan? The grant funds may be used for these eligible planning activities. A complete listing of these "other eligible planning activities" is available here: Information on Eligible Planning Activities | US EPA
With hundreds of brownfield assessment grants spread throughout the nation, your current project may actually be located within the grant service area right now. If you're interested in knowing if your site is eligible for these no-cost services, please feel free to reach out to me at 205-836-5650, or mike.mccown@ppmco.com to get more information. PPM has helped numerous communities across a wide geographic area apply for and win these grant funds, as well as providing the necessary technical assistance to put the funds to use on redevelopment projects. We love to see this money improve the communities we serve!