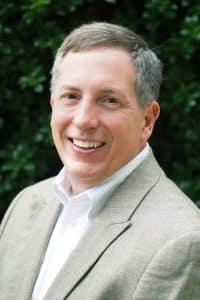 Contributed by Trey Hess P.E., Brownfield Redevelopment Director, PPM Consultants
As a former regulator, I received many a call from desperate, good-intentioned individuals who received a "Notice of Violation" (NOV) or enforcement order from the Agency for apparent violations of environmental regulations. Guess what? Almost 7 years now as an environmental consultant for PPM Consultants, Inc. (PPM), and I still receive those same calls. So, any time I see a major shift in regulatory tectonics like what happened recently in our Capitol, I know it is a big deal worth sharing. In a significant decision on May 25, 2023, the U.S. Supreme Court has curtailed the Environmental Protection Agency's (EPA) regulatory power over the nation's wetlands and waterways. This ruling marks the second time within a year that the court has restricted the agency's ability to implement anti-pollution regulations and address climate change concerns.
The case challenging these regulations was initiated by Michael and Chantell Sackett, who had purchased a property with the intention of building their dream home approximately 500 feet away from Idaho's Scenic Priest Lake. In 2007, they began preparing the property for building a house when they received a compliance order from the EPA, asserting that their property contained wetlands and was subject to the Clean Water Act (CWA) regulations. The compliance order demanded that the Sacketts immediately cease all construction activities, remove any fill material from the alleged wetlands, and restore the property to its original condition.
Feeling aggrieved by the compliance order and concerned about potential fines and penalties, the Sacketts sought legal recourse by attempting to challenge the order's validity in court. However, the EPA contended that the compliance order was not subject to judicial review, effectively leaving the Sacketts without any avenue to contest the EPA's decision.
The case eventually made its way to the Supreme Court, which had to determine whether the Sacketts had the right to seek judicial review of the EPA's compliance order under the Administrative Procedure Act (APA). The APA generally allows individuals to challenge agency actions in court, but there was a question about whether the compliance order fell within the definition of a "final agency action" that could be reviewed.
In a unanimous decision authored by Justice Roberts, the Supreme Court ruled in favor of the Sacketts, holding that the compliance order issued by the EPA constituted a final agency action and could be subject to judicial review. The Court's decision was based on a straightforward interpretation of the APA, which defines a "final agency action" as any action "by which rights or obligations have been determined, or from which legal consequences will flow."
The Court rejected the EPA's argument that the compliance order was merely an informational notice and not subject to immediate judicial review. It emphasized that the compliance order had immediate and substantial legal consequences for the Sacketts, as it required them to either comply with its terms or face potentially severe penalties. The Court reasoned that denying the Sacketts the right to seek judicial review would amount to depriving them of due process.
Furthermore, the Court recognized the potential for abuse and overreach by administrative agencies if their compliance orders were shielded from judicial review. It acknowledged that the CWA empowers the EPA to issue compliance orders without prior notice or hearing, but it emphasized that such power should not go unchecked. Allowing judicial review in cases like this would provide a crucial check on potential agency abuse and protect individual rights.
In response to the Supreme Court decision in Sackett v. Environmental Protection Agency, EPA Administrator Michael S. Regan issued the following statement:
"As a public health agency, EPA is committed to ensuring that all people, regardless of race, the money in their pocket, or community they live in, have access to clean, safe water. We will never waver from that responsibility.
I am disappointed by today's Supreme Court decision that erodes longstanding clean water protections. The Biden-Harris Administration has worked to establish a durable definition of 'waters of the United States' that safeguards our nation's waters, strengthens economic opportunity, and protects people's health while providing the clarity and certainty that farmers, ranchers, and landowners deserve. These goals will continue to guide the agency forward as we carefully review the Supreme Court decision and consider next steps.
In 1972, an overwhelming bipartisan majority in Congress passed the Clean Water Act, giving EPA and Army Corps implementation responsibilities. In doing so, our leaders recognized that protecting our nation's waters is vital to ensuring a thriving economy and agricultural sector, to sustaining diverse ecosystems, and to protecting the water our children drink.
Over the past 50 years, we have made transformational progress — rivers that were once on fire have been restored and now sustain vibrant communities in every corner of the country. A common sense and science-based definition of 'waters of the United States' is essential to building on that progress and fulfilling our responsibility to preserve our nation's waters — now and for future generations."
So, how does this impact the everyday business and property owner?  Sackett v. EPA reaffirmed the right of property owners to challenge compliance orders issued by the EPA under the Clean Water Act. The Supreme Court's unanimous decision clarified that such orders constitute a final agency action subject to judicial review under the Administrative Procedure Act. The ruling provides important safeguards for individuals and ensures that administrative agencies cannot wield unchecked power, thus striking a balance between environmental protection and individual rights.  Federal, State, and Local environmental regulations, touch just about every part of our lives whether its renovating a small business on Main Street, evaluating land acquisition to expand into new areas and new markets, or even increasing the size of your company's painting operation. Before you pull that trigger, committing capital investment, feel free to contact me at trey.hess@ppmco.com so we can help you navigate the regulatory minefield before you give us that desperate plea for assistance that I have received so many times in my career.