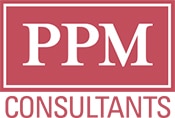 Valerie Laroche joins PPM Consultants as project manager in the Orlando, Florida office. Valerie brings fifteen years of experience in waste contamination assessments, remediation, permitting, and compliance noticing.
Ms. Laroche holds a Bachelor of Science in Interdisciplinary Biology from University of Florida, and her experience includes projects related to hydrocarbon and hazardous waste contamination assessment, site remediation activities, environmental and drilling permitting, and health and safety operations. She has extensive experience providing site management for waste contamination assessments and remediation including report and data review; preparing comprehensive technical summarizations of assessment results; conducting waste documentation and coordinating waste removal and disposal for compliance; providing technical oversight for remedial system construction activities, excavation and removal of contaminated soil and groundwater.
PPM Consultants is an environmental engineering and consulting firm with nearly thirty years of experience serving enterprises small and large. Multi-year Inc. 500 award winner, Zweig White Hot Firm and Engineering News Record (ENR) Top 200 firm, PPM has completed over 30,000 environmental projects in 26 states. With seven office locations across the Gulf South and over 40 service centers across the nation, PPM provides timely, expert environmental services to simplify the complexities of environmental compliance.