PPM Consultants is pleased to announce the promotion of Annie McIlwain of our Jackson, MS office and Isaac Smith of our Spanish Fort, AL (Mobile) office to Principal.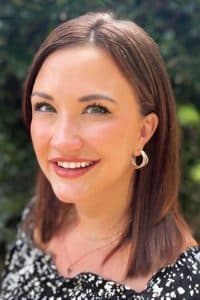 Annie is a Professional Engineer, Certified Asbestos Designer, and District Manager in our Jackson, MS office and brings years of experience addressing environmental and health and safety (EHS) compliance, assessment, and due diligence issues throughout the Southeast. Annie's project background includes stormwater system evaluation, permitting of all environmental media, EHS compliance audits, EHS compliance programs, and air dispersion modeling.  Additionally, she is heavily involved in due diligence, asbestos, and brownfield services provided by PPM, including Phase I and II Environmental Site Assessments (ESAs), asbestos abatement designs and specifications, brownfield grant management, and brownfield redevelopment. Annie holds a Bachelor of Science in civil engineering and a Master of Science in engineering with a focus on civil and environmental engineering, all of which are from the University of Mississippi. She is a member of the Air & Waste Management Association (A&WMA) and the Mississippi Manufacturing Association's Steering Committee.
"I am first and foremost thankful to work for a company like PPM, which is staffed by the hardest working and brightest group of professionals and is headed by leadership who live and work by the Golden Rule. Being asked to become a Principal is an honor, and I look forward to working alongside my fellow Principals in shaping PPM's undoubtedly successful future" said McIlwain.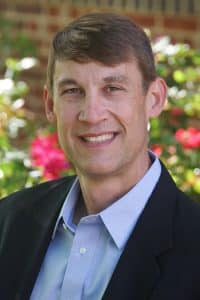 Isaac is a District Manager/Environmental Compliance Manager in PPM's Spanish Fort office.  He has over 22 years of experience in the environmental field.  He specializes in air permitting and compliance, but his technical expertise includes water and waste permitting and compliance, Risk Management Plans, and Process Safety Management.  His air expertise includes air permitting, compliance reporting, emissions measurement and calculations, control device efficiency and optimization, leak detection and repair, and continuous emission monitoring systems. Isaac holds a Bachelor of Science in biology from the University of South Alabama.  He is a member of the Alabama and Florida chapters of the Air and Waste Management Association and the Manufacture Alabama Environmental Committee.
"It is an honor to be invited to join such a talented group of leaders that comprise the PPM Principalship." said Smith "I welcome the challenge, responsibility, and expectations associated with the role, and I look forward to what the future holds for PPM."
Co-founder and Principal L. Todd Perry said upon the announcement,
"As our firm continues to grow, we are pleased to add additional talents to our leadership team. Annie and Isaac bring amazing skill sets and will continue adding new perspectives and insights to the PPM team."