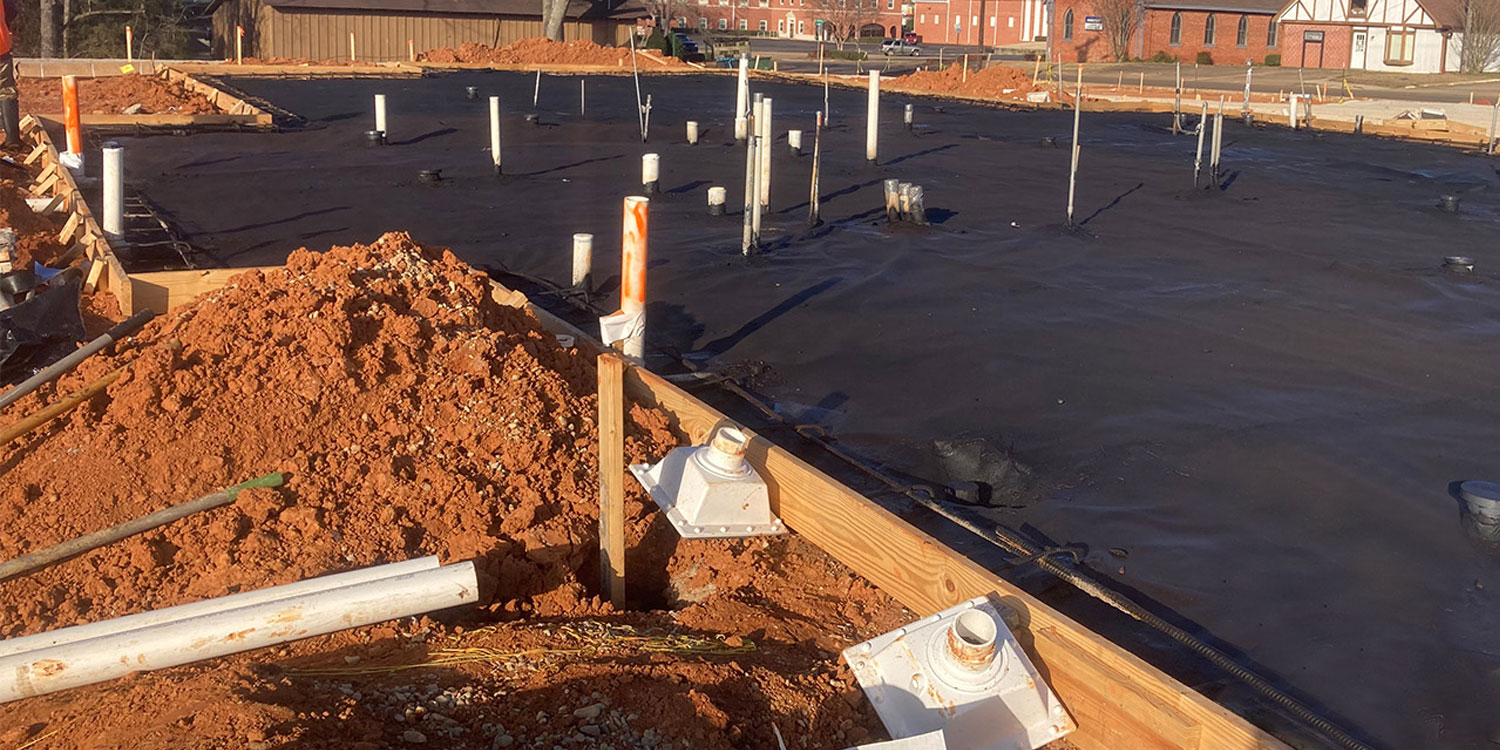 Vapor Intrusion Assessment & Remediation
Challenge
A Phase II Environmental Site Assessment (ESA) revealed the presence of chlorinated solvents and free product weathered gasoline in the shallow groundwater attributed to operations at a former auto repair facility and gasoline station. The site was being evaluated by a national restaurant chain in Louisville, Mississippi. Soil gas samples were collected by PPM in the general vicinity of the planned restaurant to evaluate the potential for vapor intrusion. Soil gas concentrations for volatile organic compounds were detected at concentrations that exceeded the applicable EPA Vapor Intrusion Screening Level (VISL) for a number of contaminants of concern.
PPM Solution
Coordinating with the general contractor for the construction of the new restaurant, PPM oversaw the design and installation of a vapor intrusion barrier and passive sub-slab vapor venting system. The Corrective Action Plan (CAP) developed by PPM also included the following comprehensive measures:
Proper abatement and disposal of identified and presumed ACM in buildings;
Demolition and removal of building material and concrete slabs from existing buildings on-site;
Removal of an underground OWS, floor drains, piping, and associated impacted soils; and
Installation, operation, and maintenance of an ozone sparge system to address soil and groundwater contamination identified during the assessment phase by PPM.
PPM assisted the developer with navigating the Mississippi Brownfield Program and the liability protection afforded to the developer and former property owner. With PPM's assistance, the site was further approved by the Mississippi Development Authority and City of Louisville for the developer to take advantage of a brownfield cleanup tax rebate under the Mississippi Economic Redevelopment Act (MERA).
Result
With cleanup design and oversight by PPM, the national restaurant franchise was able to construct a 3,716-square-foot restaurant on the property, representing an investment of $2.25M into the community and the creation of 45 permanent jobs.