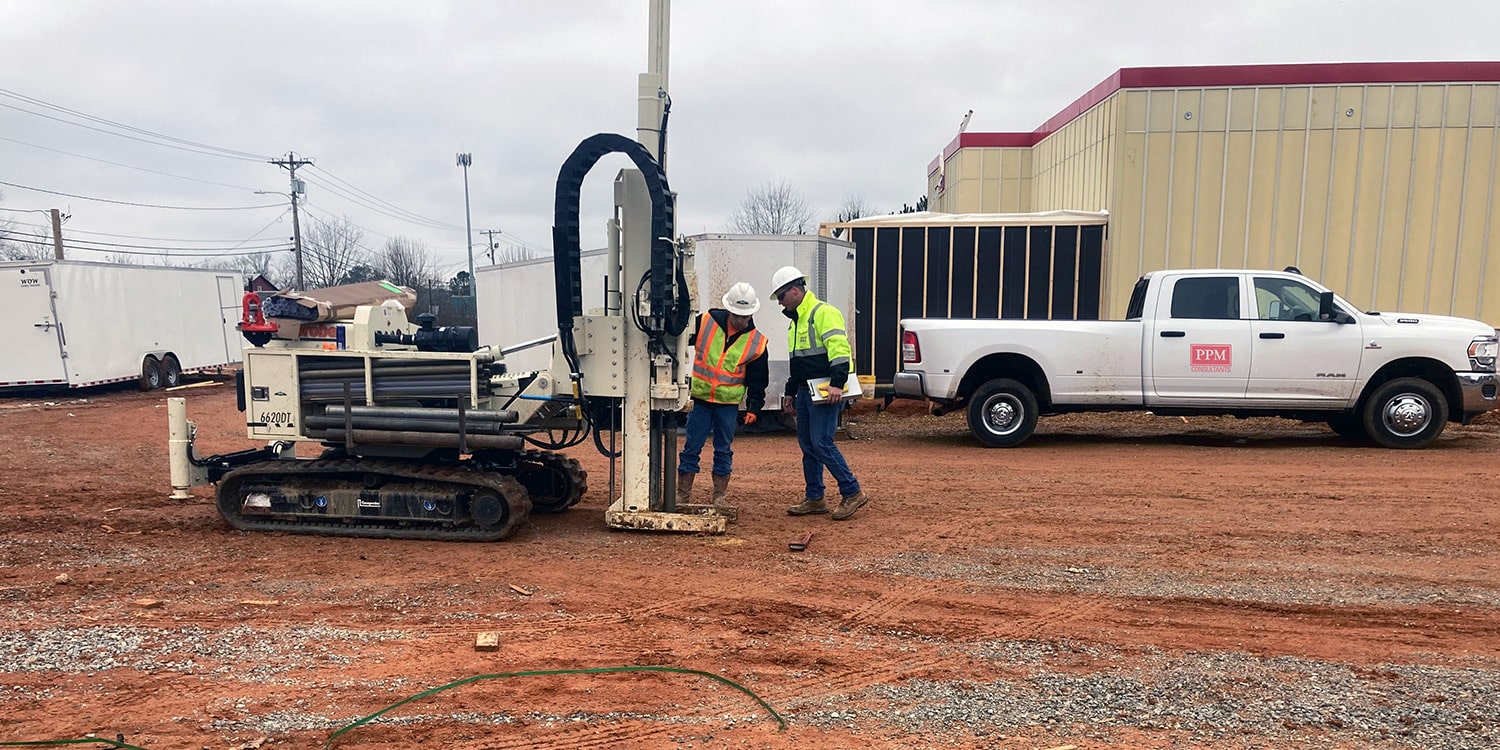 Remediation & Corrective Action
PPM was retained by a petroleum company to manage environmental liabilities at a former chemical/petrochemical bulk storage facility that had operated since the 1940s. Chemicals were off-loaded from barges along the nearby river and piped via underground transfer lines from loading docks along the river beneath railroad lines and a local highway to eight above ground storage tanks (ASTs). Chemicals previously stored include: rubber solvents, mineral spirits, benzene, toluene, urea, diesel fuel, gasoline, No. 2 fuel oil, 50% sodium hydroxide and hydrochloric acid. Barge repair and cleaning activities occurred along the riverfront north of a former warehouse used to store oil products. The facility was closed in the late 1980s and the tanks were dismantled and transfer lines removed or closed in place. Previous investigations revealed the presence of three separate hydrocarbon plumes. The primary plume, which historically contained the largest amount of free product, contained Volatile Organic Compounds (VOCs) Poly-nuclear Aromatic Hydrocarbons (PAHs), MTBE, chromium and lead. The second plume consisted of VOCs and PAHs, and the third plume of PAHs and heavy oils. The client had installed a groundwater remediation system (Dual Phase Vapor Extraction, or DPVE) to remediate the site. The system was not making acceptable progress in remediating the groundwater, and the client retained PPM to assist in improving progress or implementing an alternative solution.
PPM performed a pilot test and found that the DPVE system was incapable of creating sufficient subsurface air flow to pneumatically capture the zone of on-site impact. Groundwater recovery was being limited by the presence of iron precipitation in the subsurface piping. In addition, the multi-stage diffusor utilized for water treatment did not have the capacity to treat high dissolved VOCs when flow rates exceed 2 to 3 gallons per minute; and when subsurface airflow was maximized, the catalytic oxidizer was shutting down due to a high temperature condition.
PPM installed new piping, replaced the undersized liquid-ring pump, and significantly increased the groundwater recovery rates, pneumatic radius of influence, and rate of VOC removal. Other modifications allowed PPM to concentrate extraction on areas with the highest dissolved phase concentrations, vapor phase concentrations and free product. PPM also conducted a risk assessment to establish alternative cleanup levels based on site-specific conditions.
Through pilot testing, permit modifications, engineering design, and equipment modifications, PPM increased the rate of contaminant recovery by an order of magnitude in addition to pneumatically and hydraulically capturing the hydrocarbon plume. The site received No Further Action status from the regulatory agency after 2 years of operation, enabling the client to divest the property.