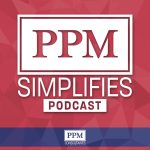 In this episode, Todd Perry talks to Mike Luckett, Senior Engineer with PPM, about risk assessment as a key part of your process – determining if you've got a risk to human health and the environment and if you need to do anything further in terms of remediation. With three decades of experience in the assessment and remediation of soil and groundwater, Mike has  managed more than 200 retail, industrial, and exploration and production projects with tasks including Phase I and Phase II assessments, risk evaluation, corrective action plan development, remediation design, installation and operation of remediation equipment, and site closures.
You'll hear Todd talk with Mike about risk assessment tools such as the RECAP (Risk Evaluation / Corrective Action Program) that is used in Louisiana, the importance of keeping the process fluid and being open to reevaluating, and stories from Mike's long and interesting career. 
About Risk Assessment
Risk assessment techniques recognize that all chemical releases do not pose the same risks to human health and the environment; therefore, remediation or mitigation should not be a one-size fits all proposition. When a site does pose an unacceptable risk to human health, groundwater resources, or the natural environment, this information can be used to make active remediation more efficient by establishing less stringent, risk-based corrective action limits and targeting only those COCs that pose an unacceptable risk and the location and media where such COCs are present. Regulatory agencies that allow risk assessments are often able to reduce the time and costs to obtain site closure, and PPM is an expert at utilizing these tools.
Key Topics and Takeaways
Risk assessment is a key part of the process

The risk tool RECAP (Risk Evaluation / Corrective Action Program) in Louisiana- Inputs to calculate

Groundwater 1,2,3 and soil standards

Inputs for the RECAP tool – what is your groundwater receiving body?

Keep risk assessments fluid – reevaluate your data

MO1 and MO2 screenings

Initial assumptions must be proved

Tips on using risk assessment tools – pathways must be carefully evaluated

Mike's wildest assessment story

If you want to reach out to us please find our contact info on our website- we're happy to help
Resources and Links