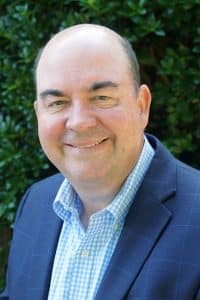 Contributed by Todd Perry, Principal, PPM Consultants
The United States Department of Agriculture (USDA) is administering a program to significantly increase the sales and use of higher blends of ethanol and biodiesel. The approach is to provide grants to petroleum marketers for constructing or upgrading fueling systems that support the use of renewable fuels derived from U.S. agricultural products.
The funding from this program was announced in 88 FR 41876 – Notice of Funding Opportunity for the Higher Blends Infrastructure Incentive Program (HBIIP) for Fiscal Years 2023 and 2024, which will help offset the significant costs associated with the required infrastructure upgrades. Fueling stations, convenience stores, hypermarket fueling stations, fleet facilities, and similar entities with capital investments are all eligible for the funding if the equipment upgrades support the sale of fuel blends containing greater than 10 percent ethanol (such as E15 or E85) and biodiesel greater than 5 percent.
Eligible costs include retrofitting existing or purchasing and installing new fuel dispensers (gas and diesel pumps) and attached equipment, replacing underground storage tank system components, and other infrastructure to make higher blends of ethanol or biodiesel more available. The grants will pay for construction, retrofitting, replacement, and improvements; construction permits and licenses; and professional service fees for qualified consultants, contractors, installers, and other third-party services.
The grants are competitive and will be reimbursed upon completion of the project and review by USDA. The grant will reimburse 75 percent of eligible expenses for companies with ten or fewer fueling locations and 50 percent for those with 11 or more fueling locations up to $5 million per project. Only four grant windows remain: December 31, 2023; March 31, 2024; June 30, 2024; and September 30, 2024. Each window will have 67.5 million dollars of funding for fueling facilities. The window is closing, so time is of the essence!
The construction period will be outlined in the grant agreement terms and conditions, typically allowing up to 36 months for construction and expenditure of funds. However, a one-year extension is available if needed. If awarded a grant, fueling stations will include point-of-sale reporting for 5 years post-project completion, and fuel distribution facilities will consist of reporting of throughput volumes of all fuels, including higher blend fuels.
Here is a link to the program: https://www.rd.usda.gov/programs-services/energy-programs/higher-blends-infrastructure-incentive-program#overview. Past webinars and training for the program are available here: https://www.rd.usda.gov/programs-services/energy-programs/higher-blends-infrastructure-incentive-program#events
The USDA grant program could be a boon to petroleum marketers looking to offer higher blend renewable fuels. But the funding will be gone by next year, so interested companies need to act fast. For more information and how to apply, contact Todd Perry with PPM Consultants at environmental.journal@ppmco.com, Jeff Carpenter with USDA at HBIIP@usda.gov or visit https://www.rd.usda.gov/programs-services/energy-programs/higher-blends-infrastructure-incentive-program#to-apply.