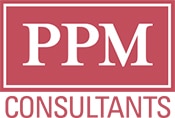 Krister Corley joined PPM Consultants as a Senior Environmental Scientist in the firm's newest Tupelo, Mississippi location. Corley has more than twenty-four years of experience managing various construction and environmental projects that he brings to PPM.
Corley holds a Bachelor of Science in Environmental Science from Delta State University, and his experience includes projects related to soil and groundwater assessment and remediation, industrial hygiene, and industrial compliance. He has extensive experience managing site assessment projects including initial site investigations and assessments, remediation, and reporting; underground storage tank closures and removals; remediations activities including remediation system design and installation, routine operations and maintenance of various in-situ technologies; dig-and-haul site contamination removal; industrial hygiene projects in the areas of asbestos containing material (ACM) sampling, indoor air quality monitoring, and noise monitoring; and the development of workplans, health and safety plans, cost estimates, and proposals for completing these projects.
PPM Consultants is an environmental engineering and consulting firm with over twenty years of experience serving enterprises small and large. Multi-year Inc. 500 award winner, Zweig White Hot Firm and Engineering News Record (ENR) Top 200 firm, PPM has completed over 30,000 environmental projects in 26 states. With seven office locations across the Gulf South and over 40 service centers across the nation, PPM provides timely, expert environmental services to simplify the complexities of environmental compliance.