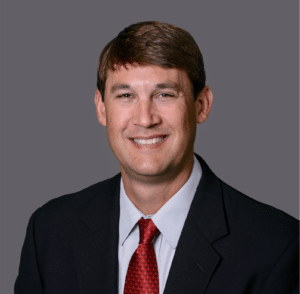 By Isaac Smith, District Manager
On Tuesday April 5, 2022, the EPA proposed a rule to ban chrysotile asbestos from certain commercial and consumer products. The proposed regulations stem from the Toxic Substances Control Act (TSCA) Risk Evaluation for Asbestos, Part 1: Chrysotile Asbestos. 
TSCA requires that EPA address the unreasonable risks of injury to health and environment and apply requirements so that chrysotile asbestos no longer presents such risks. This proposed rule is the first-ever risk management rule issued under the new process for evaluating and addressing the safety of existing chemicals under re-authorized TSCA. 
If finalized, the EPA rulemaking will prohibit manufacture (including import), processing, and distribution in commerce. This prohibition will also affect commercial uses of chrysotile asbestos as diaphragms for use in:
The chlor-alkali industry

As sheet gaskets used in chemical production

As brake blocks used in the oil industry

As aftermarket automotive brakes/linings

Use in other vehicle friction products

Other chrysotile asbestos-containing gaskets
EPA is also proposing to prohibit manufacture (including import), processing, and distribution in commerce of aftermarket automotive chrysotile asbestos-containing brakes/linings for consumer use, and other chrysotile asbestos-containing gaskets for consumer use. EPA is also proposing disposal and recordkeeping requirements for these conditions of use.
The EPA is accepting comments on the proposed rulemaking until June 13, 2022.
History of Asbestos Use, Legislation, and Regulations
The history of asbestos use, legislation, and regulations goes back decades. In the 1970s, the U.S. government's Consumer Product Safety Commission (CPSC) passed federal legislation to limit asbestos use and exposure and banned the use of asbestos in artificial embers (16CFR Part 1305) and wall patching compounds (16CFR Part 1304). In 1978, the EPA banned spray-applied surfacing materials for purposes not already banned (40CFR Part 61, Subpart M). Those guidelines were followed by additional federal, state and local public safety laws in the 1980s.
In the 1980s, much of the regulatory focus was on abatement. Interestingly enough, 40+ years later, we're still crafting regulations around use, while asbestos abatement has become a multi-billion dollar service and mainstay in the environmental arena and Brownfield redevelopment space.
In 1989, EPA attempted to ban most asbestos-containing products by issuing a final rule under Section 6 of TSCA. However, most of the original ban on the manufacture, importation, processing, or distribution in commerce for the majority of the asbestos-containing products originally covered in the 1989 final rule was overturned in 1991 by the Fifth Circuit Court of Appeals. As a result, the 1989 asbestos regulation only bans new uses of asbestos in products that would be initiated for the first time after 1989 and bans five other specific product types. 
In 1990, EPA prohibited spray-on application of materials containing more than 1% asbestos to buildings, structures, pipes, and conduits unless certain conditions are specified (40 CFR 61, Subpart M).
A 2016 action that put asbestos in the top 10 chemicals requiring priority action resulted in the EPA's final rule on asbestos in April 2019 (Restrictions on Discontinued Uses of Asbestos; Significant New Use Rule). The list of discontinued asbestos products was fairly lengthy, and mainly consisted of items used as construction materials.  
The Present & Future of Asbestos
While the proposed regulations, if finalized, will undoubtedly curb asbestos use, exposure to various forms of asbestos is expected to remain a problem for years, if not decades. According to estimates, more than 700,000 public and commercial buildings in the US contain asbestos.
While the most recent rulemaking was limited by the scope of the agency's latest risk assessment (which did not consider legacy uses of asbestos or risks from other kinds of asbestos), the agency is expected to look at legacy uses in the future ("Phase 2"). It could be years in the future before potential risks are assessed, let alone addressed. A court deadline mandated the results of the Phase 2 assessment be completed by December 1, 2024.    
How PPM Consultants Can Help
The shifting regulatory landscape surrounding asbestos (and, more specifically, chrysotile asbestos) is bound to contribute to ongoing confusion in the chlor-alkali industry (among others). Brownfield redevelopment, new construction, demolition, and too many other industrial arenas to count will also be affected. 
But by navigating past, present, and future regulatory action taken against asbestos, PPM Consultants provides clients with an edge. At PPM Co., we simplify the complex so that our clients understand their responsibilities and how to manage potentially harmful chemicals to the success of any project. 
If you or your industry may be affected by the newest regulation against chrysotile asbestos, make sure to submit your comments before the June 13, 2022 deadline by clicking here. If you're unsure of the impact this ruling may have on your industry, contact PPM Consultants today.
Links & Resources
From Asbestos & Beyond, PPM Keeps its Thumb on EPA's Pulse
The history of asbestos regulation proves how quickly EPA shifts, retracts, and invents new policy. Even the public perception of asbestos regulation is enough to cause action both within EPA and in consumer industries. PPM Consultants can help you confidently and intelligently navigate ongoing asbestos regulation as it affects your industry. Contact us and let us simplify the complex so that you get on with your brownfield redevelopment project or back to your booming industry.