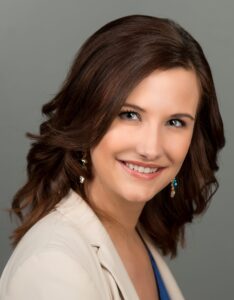 By Annie McIlwain, P.E., District Manager, Mississippi and Trey Hess, P.E.,Brownfield Redevelopment
Earlier this year I wrote a journal article discussing Biden's Justice40 initiative and Infrastructure Investment and Jobs Act and pondering the question of where the majority of this funding will go for Brownfield grants. Here is a link to the first article.
Just to recap, in his first week of office, President Biden signed an Executive Order entitled "Tackling the Climate Crisis at Home and Abroad" that responds to climate change with an emphasis on environmental justice. Within this executive order was a promise to the American people and disadvantaged communities throughout the nation called the "Justice40 Initiative." Justice40 promises that at least 40 percent of overall benefits from federal investments in climate and clean energy will be delivered to disadvantaged communities. Additionally, the Infrastructure Investment and Jobs Act was signed into law by President Biden in November 2021, and this bill expanded federal funding and placed an emphasis on federal Brownfield and Superfund cleanup at sites across the nation. For Brownfields in particular, the bill provides $1.5 billion for Brownfield grants and loans over the next five years.
Ideally, this additional funding means that the U.S. Environmental Protection Agency (EPA) will award at least 40 percent of Brownfield Grants (increased by the Infrastructure Investment and Jobs Act) and Revolving Loan Funds to "disadvantaged communities".
At the time of my earlier article, the idea of a disadvantaged community had not fully been defined by the EPA. However, I'm happy to report that the EPA has developed a very helpful tool entitled Climate and Economic Justice Screening Tool. The map identifies communities and census tracts that are considered to be disadvantaged based on numerous criteria. This tool was developed specifically to pinpoint Justice40 communities for purposes of distributing funding.
This tool further confirms my suspicions that the Southeast and the Deep South have one of the highest concentrations of disadvantaged communities. Although states like California, New Mexico, and Arizona undoubtedly have high rates of disadvantaged communities, it is undeniable that Deep South and Southeastern states have the most concentrated area of disadvantaged, socially-vulnerable communities. These areas are within the EPA Region 4 and EPA Region 6 jurisdictions. The Deep South/Southeastern states that Region 4 and Region 6 serve are Alabama, Arkansas, Louisiana, Florida, Georgia, Kentucky, Mississippi, North Carolina, South Carolina, and Tennessee.
So, how did the Deep South/Southeast fair in the latest round of Brownfield grant awards?
I'm happy to report that the EPA is making Justice40 a reality for the Deep South/Southeastern states. Approximately 23 percent of Brownfield grant monies were awarded to communities in the Southeast and Deep South. This results in a little over $34M to these communities/organizations. This awarded funding is a huge win for the ubiquitous disadvantaged communities throughout the Southeast and Deep South and is an exciting step in the continuous efforts to revitalize and redevelop the area of this nation that I call home.
To see a full list of the most recently-awarded Brownfield grants along with their funding amounts, visit the EPA's website Here.
If you are interested in learning more about Brownfield opportunities, please call me or Trey Hess. We will be happy to help! There are plenty of opportunities and thankfully plenty of funding to make hopes a reality!