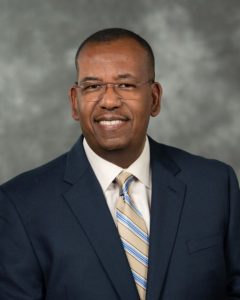 Too often, industrial leaders think of environmental permitting as something to deal with once the machines are turned on and business starts. But long before ground is even broken on the site of your new facility, there are steps you should be taking to position yourself for success.
When purchasing a past industrial site, due diligence is key. Phase I and Phase II environmental assessments may be required to keep you from liability. But when building a new facility, what kind of permitting considerations should you make? How far ahead should you start planning for the future success of your operation before breaking ground?
PPM Consultants position industries to succeed with leading environmental guidance and easy-to-understand advice. Obtaining the correct permits for your future site can be tricky, but on our latest podcast, we break down what you need to know.
When & How to Start the Environmental Permitting Process
The most common permitting error among industrial leaders occurs long before the foundation is poured. A regulatory review of your project needs to be conducted by environmental professionals. Federal and State permitting authorities provide environmental permits after lengthy reviews of your project. Starting the right way takes time.
In short, the environmental permitting process should get underway roughly 2 ½ years before soil is disturbed at your building site. Everything hinges on the permitting process. Construction schedules, financing, expected date of completion, and first day of operation all depend on a thorough regulatory review of your project, complete permit applications, and a permit issued by the regulatory agencies, all which takes time.
To make issues even more difficult, certain environmental permits can take longer to obtain, and your site may have individual considerations which add precious months onto the process.
Air Permitting for Industrial Sites
By far, air permits are the most difficult to secure. On average, the process to obtain an air permit requires 18 months. Air permits are common to most industrial sites. So it's likely that an air will apply to the site you build.
To be clear, any  site whose operations emit pollutants into the air above a certain rate will require you to secure an air permit. It's vital that you review your equipment and process plans to determine if any permitting requirements apply. For these reasons (among many others), air permits must be obtained before construction begins.
The Air Permitting Process
The process begins by meeting with a regulatory agency to properly identify applicable air regulations. After this meeting, time must be given for a permit application to be prepared and submitted. Permit applications can be large and multipart documents, depending on the complexity of the site your building.
After the application is submitted, it can take regulatory agencies 12 to 18 months to issue the permit which will allow to you start construction and operate your new facility. Even if the facility isn't that complex, it can take at least 9 months to receive an air permit.
Environmental consultants help clients ensure that the application is comprehensive and technically complete. Air permitting is the most complex process when planning a new facility.
Wastewater Discharge & Wetlands
After air permits, the second most complicated environmental permits to obtain are wastewater permits. For sites on or near wetland environments (streams, ponds, lakes, rivers, bayous, etc.), this process cannot be hastened or overlooked. States nearer to the Gulf of Mexico (Alabama, Florida, Mississippi, Louisiana) have special needs when it comes to wastewater discharge and disturbing wetlands.
If wetlands are found on site, clients must apply for a permit to avoid impacts wetlands. Potential impacts to wetlands have to be minimized, and where impacts are unavoidable, compensation must be provided. It's vital that clients realize how their location plays into potential impacts on wetlands. Federal wetlands delineation methods depend on 3 factors in determining a site's wastewater permitting.
The 3 Factors of Wetlands Permitting are:
Predominance of wetland vegetation
Presence of hydric soils
Varying signs of hydrology
The Wastewater Permitting Process
The wastewater permitting process should begin as soon as possible, even during the conceptual stage of site development. Permitting is applicable to any equipment on site that discharges wastewater. Permits must be issued prior to construction. As you develop plans and layouts, you'll need to consider whether any equipment will discharge wastewater. The process should also make note of any treatment to wastewater prior to discharge. Even sanitary wastewater discharges are included in this review.
Additional Wastewater Considerations
Additionally, as an industrial leader, you're not only responsible for the wastewater you create, but for storm water runoff on your site. Storm water permitting includes the discharge of rain water that comes into contact with pollutants related to process equipment and materials. Storm water runoff is regulated because it contacts industrial equipment/materials that may contribute pollutants into nearby drainage that may lead into creeks, streams, and other protected water sources.
Common Mistakes
The first and most common mistake of the environmental permitting process is not starting soon enough. Since permits can require upwards of 18 months to obtain, it's wise to begin the process some 2 ½ years ahead of time—long before excavators and contractors get involved onsite.
Another common mistake occurs when sudden changes are made to site plans. Industrial leaders tend to change their construction plans on a whim. Even changes to equipment can cause disruptions.
Thankfully, not all changes pose a serious risk. An environmental consultant should be able to fold your changes into an existing permitting application without too great a headache. But making a good plan and sticking to it is the first and best way to avoid adding time to the process.
Make the Environmental Permitting Process Easier
An environmental consultant can take you along the path of least resistance when applying for environmental permits. With so much on the line with your new site, taking as few risks as possible is the wisest course.
PPM Consultants has the experience, expertise, and regional knowledge to help you successfully obtain the permits you need. Contact us today and let us simplify the complex for your site, industry, and ultimate success.
Thad McCoy
Senior Environmental Coordinator
p: (318) 323-7270
PPM Consultants Simplify Environmental Permitting For Your Industry
Environmental permitting doesn't have to hold you up or cause you frustration before work begins. PPM Consultants can smooth the process over and guide your applications to successful completion long before ground is broken. You don't have to go it alone. Contact us and let us put our knowledge and expertise to work for you. At PPM Consultants, we pride ourselves on the relationships we make by simplifying the complex issues at the heart of your operation.