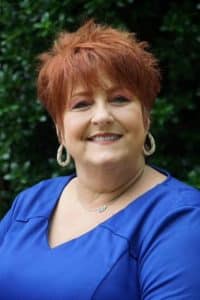 Contributed by Lori Lea, Jackson Office, PPM Consultants
Earth Day is an annual event celebrated on April 22nd to raise awareness and support for environmental protection. It began in the United States in 1970, led by Wisconsin Senator Gaylord Nelson. Nelson was inspired by the anti-war movement and wanted to create a similar movement focused on environmental issues. He saw an opportunity to use the energy of student protests to create a national day to focus on the environment.
Nelson enlisted the help of Denis Hayes, a graduate student at Harvard University, to organize the first Earth Day. They chose April 22nd because it fell between spring break and final exams, making it a good time for college students to get involved. Hayes recruited a team of young activists and volunteers to help plan and organize events across the country.
The first Earth Day was a huge success, with millions of people participating in rallies, teach-ins, and other events across the United States. It helped to raise awareness about environmental issues and led to the creation of the Environmental Protection Agency and the passage of important environmental legislation, such as the Clean Air Act and Clean Water Act.
Since then, Earth Day has grown into a global event, with millions of people in over 190 countries participating in activities to promote environmental awareness and protection. Each year, a theme is chosen to focus on a specific environmental issue, such as climate change, plastic pollution, or deforestation. The goal of Earth Day is to inspire people to take action to protect the planet and create a sustainable future for all.
We can all do our part to celebrate this year's "Invest in Our Planet" theme for Earth Day. Neighborhoods can organize a walk to collect trash and recycle any applicable items. The efforts could expand to an area park clean-up. A neighborhood representative could talk to the local government about planting more trees and native garden beds in public spaces.
If you are interested in a more personal approach, there are many great opportunities around your own home you can do. Support our pollinators by adding plants and flowers to your yard. Remember that color and shape matter for butterflies, hummingbirds, and bees. Ask your local nursery for assistance with native plants specific to your area. Involve your children by educating them about native bees and making a bee house. Stop pesticides and chemicals in the garden by discovering organic ways to rid your garden of unwanted pests and weeds.
Whatever your choices, "Invest in Our Planet" and remember, you don't have to wait for Earth Day to make a difference.