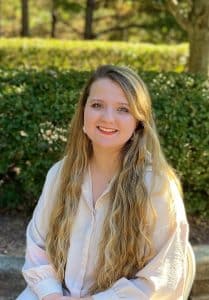 Contributed by Rebecca Martin, Environmental Engineer, PPM Consultants
There has been a recent uptick in poor air quality in the North American continent. Many speculate on the actual cause, but there could be many factors contributing to the national air quality crisis.
Most would agree that the Canadian Wildfires that began May 27th, 2023, are the main contributor. On June 7th, the smoke from these wildfires reached New York City and created a blanket of haze over the skyline. That day, New York City was ranked the worst in air pollution in the world.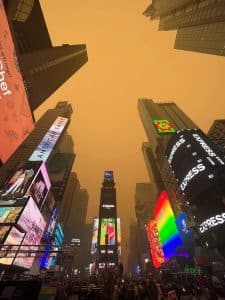 As the smoke traveled throughout the Lower 48, air quality diminished and was even felt by the most southern states like Alabama. I currently commute from Tuscaloosa to our PPM office located in Birmingham, Alabama. I noticed a difference in the air quality quickly while driving into work as a smoky haze appeared on the horizon. But also on the digital billboards that is used to communicate emergencies to drivers on the interstate, it was indicated that the area of Birmingham was under Code Orange, meaning "Unhealthy for Sensitive Groups". Tuscaloosa's AQI increased from green to yellow, or good to moderate air conditions.
A second wave of smoke from Canada's continuous wildfires entered into the United States towards the end of June, which can also be demonstrated in the higher index rating in the below graphs. Both wildfire events align with the increase in the AQI for Tuscaloosa and Birmingham areas. The tables below indicate the air conditions for the last month in Tuscaloosa and Birmingham, comparatively (www.airnow.gov).


As of July 5th, these wildfires are still on-going. But the rising temperatures of the summer heat, the usual air pollution from vehicles and businesses, and weather patterns of course does not help and contributes to the problem. On top of all of this, July 4th just occurred and fireworks can only add to the issue of air quality. Ron Gore, the Alabama Department of Environmental Management Air Division Chief, stated the following to "BHAM Now" in their article on June 9th, "For the last few days we've had a stagnant mass of air over the Midwest, which has caused a buildup of pollutants. That stagnant air mass is now moving into Alabama causing higher than expected ozone levels." With the wildfires contributing to the increase in ozone levels, Gore says "It's a double double whammy, " (BHAM Now's Article: "Unhealthy levels of air pollution triggers CODE ORANGE for Birmingham— it is not all Canada's fault").
Of course, mid-July rolled in and the air was much crisper, clear and blue in comparison to late June and early July heat/humidity records with humidity dropping into the comfortable range.  I just wanted to share some interesting air quality and weather correlations in relation to the Canadian Wildfires. One thing is for sure, if you don't like the weather in Alabama, just stay awhile because it will change!