By Annie McIlwain and Corey Gautreaux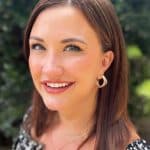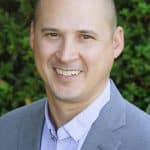 From September 12 to September 15, 2022, we (Corey Gautreaux and Annie McIlwain) attended the Air & Waste Management Association's (AWMA) annual air quality modeling conference – aptly entitled "Guideline on Air Quality Models: Developing the Future" – in Raleigh-Durham, North Carolina.  Topics included Environmental Protection Agency (EPA)-planned AERMOD updates in addition to unique air modeling case studies and exemplary research by air modeling experts in low wind modeling options, accommodating complex buildings, wind tunnels, downwash, the "Monte Carlo" statistical analysis, prognostic meteorology, highly-buoyant plume modeling approaches, and accurate nitrogen dioxide (NO2) modeling using Plume Volume Molar Ratio Method (PVMRM) and Travel Time Reaction Method (TTRM).
The common theme in the presentations was ensuring that AERMOD is more realistic in future applications.  In particular, we were very interested in the NO2 question in modeling.  Currently, nitrogen oxide (NOx) emissions are calculated in order to obtain a Construction Permit/Title V Permit; however, the National Ambient Air Quality Standard (NAAQS) does not apply to NOx as a whole but separately to NO2.  If a construction project requires air modeling, NO2 must be quantified.  The most conservative approach would be to assume all NOx is NO2; however, this vastly over-predict air emissions and may result in additional modeling requirements for an industry/client.  However, the question remains: what is ratio of NO2 to NOx, how much does it vary by source, is dispersion being modeled in a conical or cylindrical approach, and how can changes be incorporated into AERMOD?
For this topic, there was great insight and research, and we noticed that the EPA took great interest in the presented information.  While the conference was very beneficial for learning, we believe it was also beneficial in sparking improvements to AERMOD – thereby helping AERMOD become a more accurate model for air emissions dispersion modeling.